Class Description
Further Maths covers an introduction to advanced mathematics topics, which can be useful in Science and Engineering fields. It deals with more abstract concepts and have earned a reputation for being difficult. In this course are simplified topics to help you grasp the concepts of further mathematics and help make you more comfortable with tackling further maths problems on the exam.

₦ 250
Enroll for Class
Rating:
Includes:
21 Slideshows
4 Audio files
15 Notes
6 Quizes
What you will learn
You will learn the basic concepts of Further Mathematics and how to tackle Further Mathematics related questions in the upcoming exams.
Topics covered in this course include:
-> Differentiation
-> Integration
-> Matrices and Determinants

Lessons
About the Tutor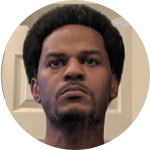 Inyang Umoh (tutor)
M.Sc Computer Science
Uni. of Southern California
Inyang holds a M.sc in Computer Science from the University of Southern California, his education and employment backgrounds provide a solid foundation in mathematics and significant experience in applying that knowledge toward practical engineering tasks.