Class Description
This course covers all the important topics under element of government. Each topics is adequately treated and simplified for easy reading and understanding. Quizzes are provided at the end of each lessons for student practice. These quizzes are meant to help you identify your weak points and improve on them.
Prerequisites
No prerequisites

₦ 200
Enroll for Class
Rating:
Includes:
21 Slideshows
4 Audio files
15 Notes
6 Quizes
What you will learn
At the end of this course user will acquire all its takes to ace all questions covered here in the forth coming JAMB exams.

Lessons
About the Tutor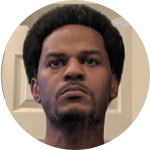 Akpaetok Imoh Etim
M.Sc Computer Science
Uni. of Southern California
Inyang holds a M.sc in Computer Science from the University of Southern California, his education and employment backgrounds provide a solid foundation in mathematics and significant experience in applying that knowledge toward practical engineering tasks.