Class Description
This course sets out to give you a solid foundation for further study in other areas of economics such as macroeconomics and microeconomics. In this introductory economics course, we're going to introduce you to economics and then we will immediately go into the core topics of economics such as specialization, division of labor.
We will then illustrate some important economics concepts such as opportunity cost and competitive advantage using the production possibilities curve. We will then cover some of the mathematics you will need to understand in order to succeed in economics - these include summary statistics concepts such as mean, median, mode, standard deviation and so on.
And finally, we will discuss in detail the most important topics in economics; Demand and Supply.
Course materials include:
- 4 audios
- 8 notes
- 18 videos
- 3 quizzes

Prerequisites
No prerequisites.

₦ 200
Enroll for Class
Rating:
Includes:
21 Slideshows
4 Audio files
15 Notes
6 Quizes
What you will learn
At the end of this course, the user should be able to comfortably answer all questions on specialization, division of labor, opportunity cost and competitive advantage, the mathematical tools used in economics, Demand and Supply.
Lessons
About the Tutor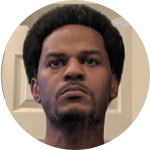 Inyang Umoh (tutor)
M.Sc Computer Science
Uni. of Southern California
Inyang holds a M.sc in Computer Science from the University of Southern California, his education and employment backgrounds provide a solid foundation in mathematics and significant experience in applying that knowledge toward practical engineering tasks.