Class Description
This course covers all the important topics under the Creations to the Division of the Kingdom. Each topic is adequately treated and simplified for easy reading and understanding. Quizzes are provided at the end of each lesson for student's practice. These quizzes are meant to help you identify your weak points and improve on them.

The aim of this Christian Religious Studies course is to prepare candidates for the JAMB and WAEC examination. The objectives of this course is to help student;

1. acquire the knowledge and understanding of the tenets of the Christian faith as contained in the Bible;
2. interpret biblical teachings and themes;
3. apply biblical teachings and tenets to life in society;
4. evaluate the level of application of biblical teachings and tenets to life in society.

Course materials include:

2 audios
11 videos
8 notes
8 quizzes

Prerequisites
There are no pre-requisites for this course

₦ 300
Enroll for Class
Rating:
Includes:
21 Slideshows
4 Audio files
15 Notes
6 Quizes
What you will learn
In this course, you will learn about The sovereignty of God, which has to do with God as creator and controller of the Universe. We will also discuss about the covenant God made with Noah, Abraham, Israel, and the new covenant. We will then look at leadership qualities examples of Joseph, Moses, Joshua, etc. you will also learn about how God provide, guide, and protect the children of Israel. You will also learn about parental responsibility examples of Eli and Samuel, David etc. We will also discuss about Obedience and Disobedience, examples of Abraham, David, Adam, Moses, etc. You will also learn about the early life of David, the man after God's own heart, and lastly we are going to learn about decision making.


Lessons
About the Tutor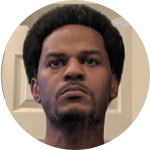 Admin Admin
M.Sc Computer Science
Uni. of Southern California
Inyang holds a M.sc in Computer Science from the University of Southern California, his education and employment backgrounds provide a solid foundation in mathematics and significant experience in applying that knowledge toward practical engineering tasks.